Sometimes our dogs have the opportunity to help others and we would like to salute them for their efforts to accomplish this feat.  Goldens have that unique personality that just want to please and they always have the big smile on their faces that just puts everyone at ease and makes them feel better.
Here are a few of our wonderful dogs at work: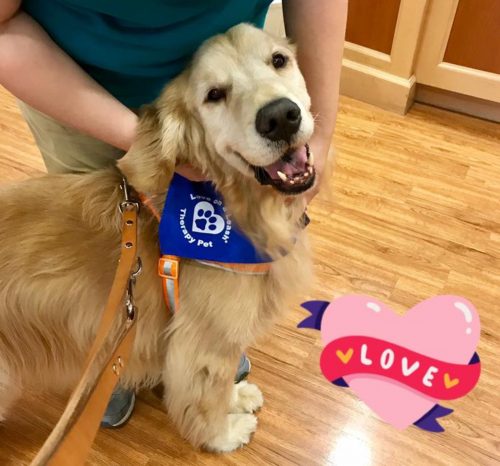 Here is Mason – our newest Therapy Dog!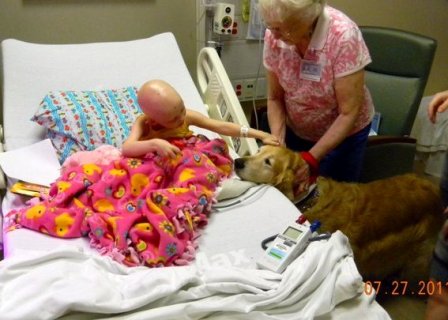 Teddy and Nona at work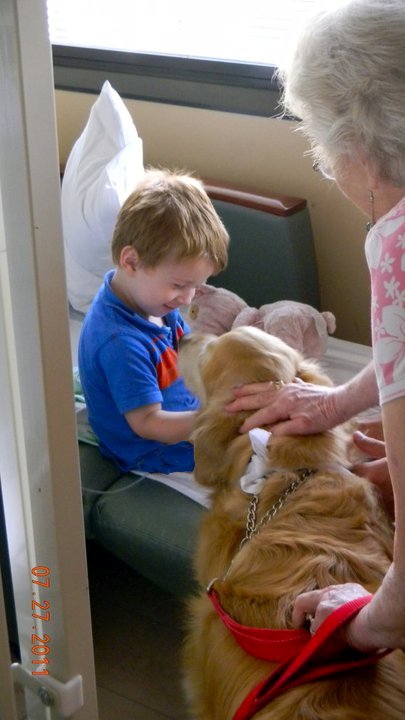 Teddy with Nona